We celebrated Northbrook's Earth Month by partnering with the Village and with the Park District to do a clean up and buckthorn removal at Techny Prairie and Trail through Time. The weather was cold and rainy; the enthusiasm and turn out was heart warming!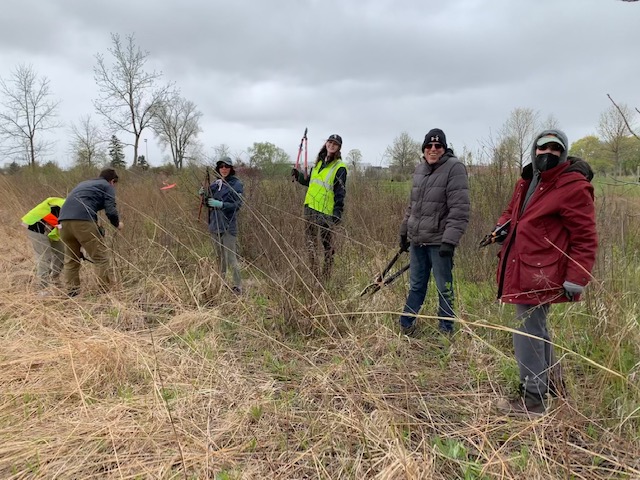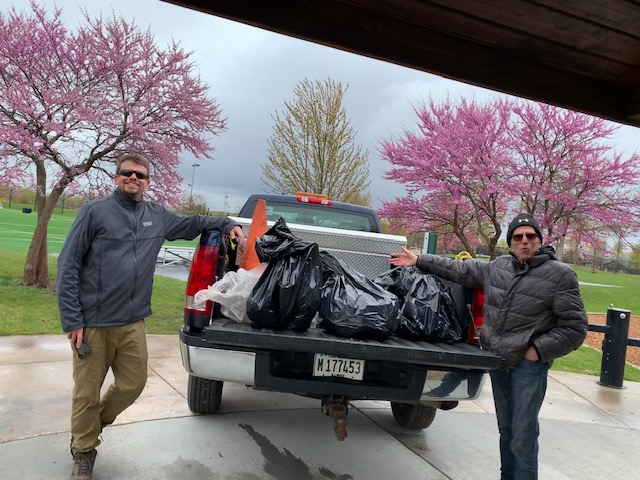 Our plant sale was a huge success and many happy plants found new homes!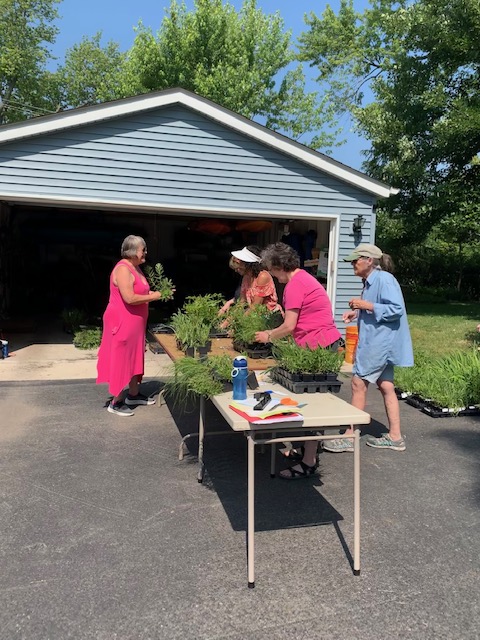 We did a docented tour of Somme Prairie Grove and learned about all the special native plants growing there!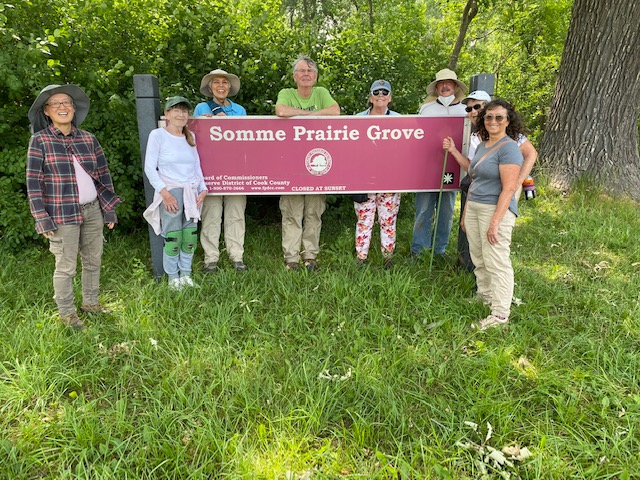 We linked Underwriters Lab with Morton Arboretum, and new trees were planted at the UL headquarters.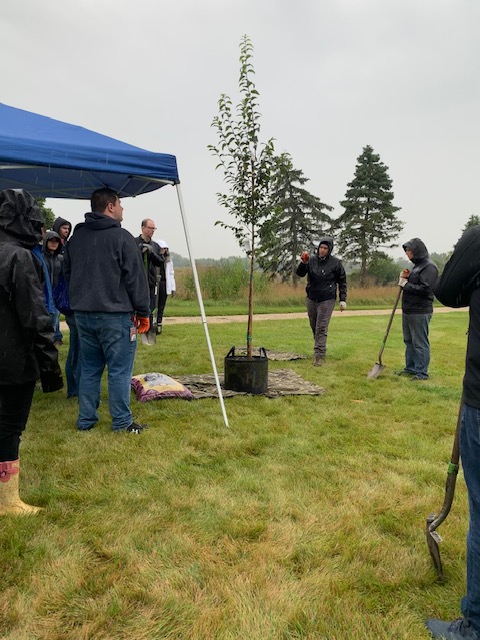 We again tabled at the Northbrook Farmers Market where we handed out seeds and made connections. One of those connections was Gloria Dei church in Northbrook that has been busy promoting native plants. We joined them for their seed swap.